Vulcan Access is an integrated Visitor/Resident Access Management Solution that we recently made live for a residential community in Palm Island. We discuss with Guy Kennett about what gave him the idea to create it, what is it good for and what are AppzBizz plans with this versatile product.
Q: Let's start with the beginning: how did you come up with an idea to develop an app for gated residential communities? Perhaps someone approached you with a request?
A: No, you could say Vulcan was born out of frustration and the discovery of a real need. You see, my family lives in a gated residential community. In August of last year I had to leave my car for service with the dealer who gave me a loaner car that did not have the automatic gate activator in it. As I got to the visitor gate entrance, I saw there were four cars waiting in front of me. Since I was in a rental, I couldn't go through the residents gate so I had to wait in line. I had done this in other communities before, but then I realized we maybe able to develop an "App for that". If guests could be invited to a community using an app by a resident, that would make it a lot quicker.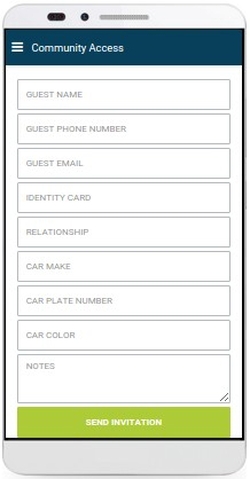 Q: By the way: did you wait a long time?
A: For me a long time is 5 minutes when all I wanted to do was to get into my community. I was in a hurry and any delay is frustrating. While I waited in the loaner car I studied the process. Can we address intelligently this pain point of living in a gated community? Make it simple without compromising the security, improving speed and allowing the homeowner more control on who they let in. Naturally, the answer for me was to centre this around and app. I may forget my wallet, but a rarely forget my phone.
Q: Before we get into the app idea itself, can you tell me more about why does it take so long, relatively speaking, to enter a gated community?
A: Essentially, because of the security, guests should be pre-approved. If you are a guest or a contractor called to do some work there you should be on an approved list. The guard checks the list, sees your name, some other identifying details, like the car you are supposed to arrive in, whom you are supposed to visit, etc. Now, that is the best case, where things move along quite quickly, but often the guards are asked to give directions too.
Q: Doesn't seem to be such a pain, though...
A: Ah, but the delays get much worse when you are NOT on the list. Then the guard has to contact the host and confirm your visit. All kinds of problems arise from that. I should know; I've actually been talking to guards, managers, security experts and even "polling" friends and acquaintances that live in gated communities. Ten years or so ago, that usually meant one call to one phone number. Today, the guard may need to call many numbers simply to track the family member that invited that person and that takes time. If you are that guard you don't want to give up too soon; after all, the person in front of you is there most probably for a reason. Maybe a guest arriving from the airport. So you call perhaps again: the husband, the wife, the eldest daughter... If the person insists it's important the guard might contact the manager.
You get the idea. Turns out they may have to make 5 or 6 calls in order to contact someone to let the guest in! Contractors, especially, hate to lose time and for them those 20 minutes lost is really annoying and are beginning to charge homeowners for that time!
Q: How long does it take to make such an app?
A: AppzBizz is an app-building platform and since we've built it to be modular from the get go, making several other modules and putting them together wasn't so hard. It was as simple as asking our CTO, Lorin Morar, to magic it up! Joking, of course… Also, ensuring good security does take some time, but we had Zeev Fragachan for that: he has over 20 years of experience with stuff like Security, Defense and Technology Industry.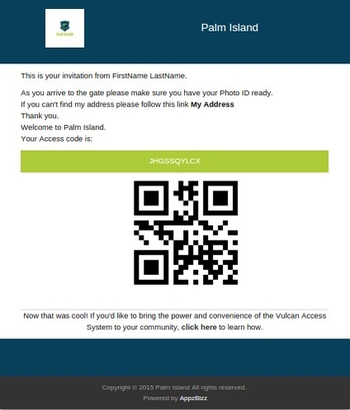 Q: Ok, so we have the problem identified. How do you solve it with an app?
A: Basically, our app allows the host to send electronic invitations containing a unique QR code. The guest or contractor receives the invitation and so does the guard. When the guest arrives at the gate, all it takes is to scan the QR code and the guard will see all the info the invitation contains. That E-Mail also has a link to the homeowners location. Now they use the inbuilt navigation in their phone to find the home, saving the guard yet more time in giving directions.
Now, I am skipping a lot of technical elements in order to simplify, but one has to realize Vulcan had to be an integrated system to be truly useful. This means we had to conceive a whole background system, access for the guards, access to manager, access for the members of the community, etc.
Another thing we did was to implemented group calls. The idea being that with a simple push of a button the guard can call all the phone numbers a host registers for his address (including family members). The result is a significant speedup when checking visitors that were not pre-approved or any other situation where an additional check is needed.
Q: Is there any equivalent app out there?
A: No, we are unique in this respect. There are some technical solutions - desktop security systems, web-based systems - but none with a native app, custom designed and built for each community. By making Vulcan a native app, we vastly improved customer experience, ease of operation and functionality. Just to give you an example: you cannot easily add a visitor on a web-based system; on Vulcan, you simply go to your phone contacts and check it.
Q: So what is the reaction to the app?
A: Very positive - we have lot's of interested parties, but very few wanted to commit until we can showed them a real-life working system. After building the app we had to find a residential community that would take this product and use it and give us feedback. This is what is happening right now in the Palm and Orchid Island Communities.
Q: How many communities do you estimate will want this app?
A: Vulcan has a unique feature set, it is flexible and very easy to use; now that it is live, I do not foresee any more hurdles in it spreading to other communities. Also, Vulcan is not only about residential communities. We've had enquiries from a number of enterprise security companies, hospitals and nursing homes. Any relative large company that wants to control and monitor traffic can benefit from using Vulcan.
Q: How secure is Vulcan? Can it be fooled? Hacked?
A: We have taken a lot of precautions and we were fortunate to have Zeev, who is an expert in this field.I don't want to go into too much detail - among other things, this a patent pending technology - the process is not different from what banks implement to give customers online access. The only difference is that you get even more control.
Q: I have a curiosity: why name it "Vulcan"? And what's that sci-fi flyer on the logo?
A: That is the Avro Vulcan - a jet-powered delta wing strategic bomber, which was operated by the Royal Air Force (RAF) from 1956 until 1984. During the Cold War, Vulcan was one of the main components of the British nuclear defence strategy.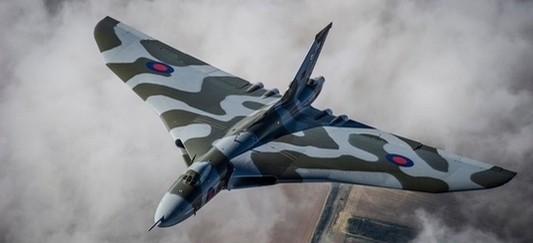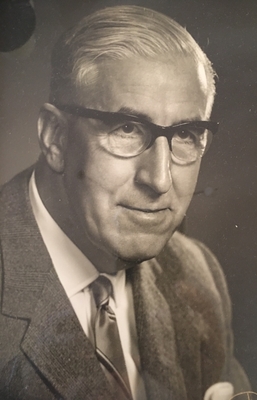 It is also a sort of family heirloom. Some children get jewelry bequeathed to them, or a house. My maternal grandfather, Stuart Duncan Davies, left us the Vulcan legacy. He was the chief designer of this iconic plane. One of my vivid childhood memories is from 1968 when I was 4 years old and taken to London where he was awarded the CBE by the Queen for his contribution to the aircraft industry. My mother has been an active supporter to the Vulcan to the Sky - a trust that kept the plane flying through to the end of 2015.
(www.vulcantothesky.org/news/321/82/Vulcan-designer-s-daughter-writes).
Incidentally, we happened to launch the first Vulcan app on the exact day my grandfather died 21 years ago. Absolutely unintentional on our part, I can assure you. And even though I don't believe in fate, it is certainly ironic. I hope my grandfather would have been proud.